Welcome to JSSACE's Web Site!
At JSSACE's site, we would like you to see studies & practice of
adult & community education.
English
Introduction

The Japan Society for the Study of Adu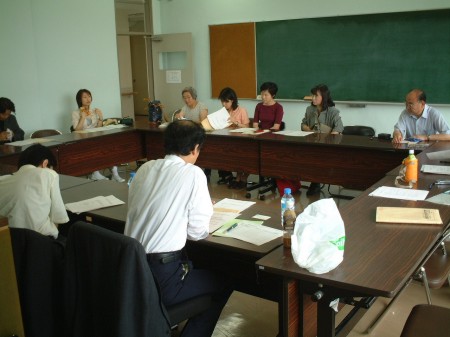 lt and Community Education was founded in 1954. As of April 2003, it has 920 members who are pursuing individual or joint research projects.The Society's goal is to objectively and scientifically clarify principles of adult, continuing and community education including youth education and to create a rational academic foundation for work in this field.



---

It belongs to the Science Council of Japan but acts independently. As a member of the International Council for Adult Education (ICAE), the Society tries to maintain international communication with overseas researchers and research organizations.



---



M

embers are academic researchers, professors at universities and institutes, postgraduates, and leaders of adult, continuing and community education.



---



O

jectives &

A

ctivitiesThe objectives of the society is to promote its members' cooperation on studies of adult, continuing and community education, to disseminate the result of these studies, and to ensure the practical application of expertise in this field by: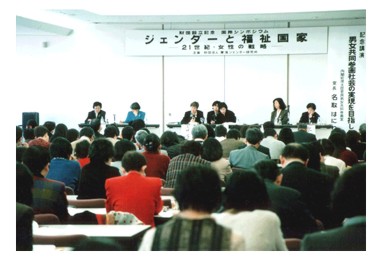 P
romoting research or co-operative studies by its members.
I
ssuing academic bulletins or other publications and promulgating and recommending research concerning adult, continuing and community education.
H
olding general academic conferences and study meetings.
I
nvestigating adult, continuing and community education and producing research papers concerning it.
C
ontacting other domestic and foreign adult education societies.
C
onducting other related activities concerning adult education.
---
In order to attain these objectives, the Society carries out the following activities: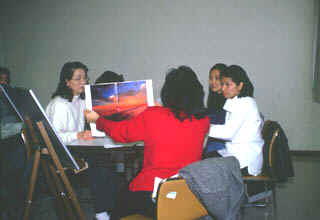 A
n annual conference
S
mall scale meetings conducted in June every year a teach of its regional chapters
P
romotion of regional study programmes for joint research projects
P
ublication.
---
The Society publishes the Annual Report; Studies in Adult and Community Education, the Bulletin, the Newsletter, and the other research publications.
T

he Annual Report; Studies in Adult and Community Education
, covers issues and problems addressed in joint research project during the previous year.
T

he Bulletin
contains articles contributed by members.
T

he Newslette
r is published four times a year and it includes a variety of information about the Society.
---
The criteria for membership shall be a sincere agreement with the aims of the Society and the desire to engage in research on adult education. The membership fee shall be 9,000 yen per year.
---
I
nquiries & application for admission should be addressed to:
The Japan Society for the Study of Adult and Community Education
EnvironmentalEducation-lab. (c/o Prof. Yukihiko Asaoka), Department of Agriculture, TokyoUniversity of Agriculture and Technology,
3-5-8Saiwai-cho, Fuchu-shi, 183-8509 , Tokyo, Japan
<事務局員の勤務について> 
事務局は祝祭日を除く(月)・(木) 10:00~16:00 リモートワークのため、電話受付はしておりません。お問合せ等はメールにてご連絡ください。
【事務局メール: jssace.office@gmail.com】
ご不便をお掛けいたしますが何卒ご理解を賜りますようお願い申し上げます。

【会費振込先】 新年度(2024年度)が2023年9月1日~始まっています。会費納入状況は各自個人画面で確認の上、会費未納分と新年度分の会費の振込みをお願いいたします。尚、2024年度会費減額申請は2023年7/1(土)~2023年8/15(火)までです。減額希望の会員は期間内に申請書を提出・承認の連絡が来次第、会費の納入をしてください。(10月の理事会で承認後ご連絡いたします。)
 ゆうちょ銀行 振替口座 00150-1-87773  
 他金融機関からの振込用口座番号:〇一九(ゼロイチキュウ)店(019) 当座0087773
◎領収書が必要な方 会費の領収書が必要な方は、メールにて領収書の宛名・送付先をお知らせください。
◎会員の方は各自、登録メールの確認をお願いいたします。


「六月集会プログラム」「学会からのお知らせ」「研究大会プログラム」はネット配信のみになります。
〒189-0012
東京都東村山市萩山町2-6-10-1F
E-mail:jssace.office◎gmail.com
(◎を@に変えてください)
(祝祭日除く月・木曜日 10:30-16:30 リモートワーク中)
Tel:090-5782-1848 ※現在電話受付停止中